Poughkeepsie Property Division Lawyer
Providing Representation for Property Division Cases in New York
During a divorce, you and your spouse may find it difficult to agree on who gets what, especially if you have considerable assets. You will likely need to involve an experienced Poughkeepsie property division lawyer who can guide you through the division of property.
Dealing with a property division dispute? At Steven H. Klein & Associates, we have extensive experience in all aspects of a divorce case. Call us today at (845) 203-2287.
What Is Equitable Distribution?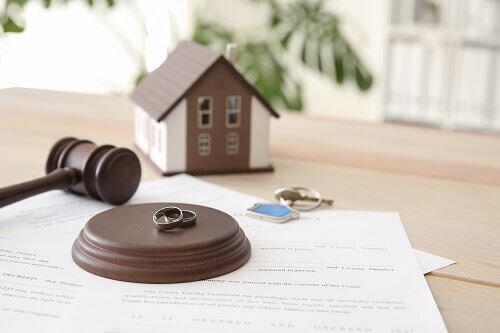 In the state of New York, equitable distribution is a term referring to the way property is divided in a divorce. Although the word equitable is used, property division is not always "equal" in terms of a 50/50 split but instead intended to be fair. Sometimes this may mean equal while other cases may involve more of a decision-making process in who gets what. Additionally, certain property may be excluded from equitable distribution, such as separate property that each spouse owned before they were wed.
There are many different factors which are taken into account by the court to determine who gets which assets and debts in a divorce proceeding. Our Poughkeepsie property division lawyers can help you establish what property is considered marital and what is considered separate.
A few of the factors considered during the property division process include:
If spousal maintenance or alimony was awarded
If the spouses share minor children
How long the marriage lasted
How much of the property is shared and what was owned prior to the marriage
Highly Experienced Property Division Attorneys in Poughkeepsie
The subjects which arise in divorce cases can be extremely stressful, especially if you are dealing with the topic of finance or assets. You may have special items which mean a lot to you, like a painting which was given to you and your spouse over the course of your marriage. You may simply want to ensure that you are not taken advantage of during the division of property and other family law issues. Whatever your concerns may be, you can rely on our Poughkeepsie property division attorneys to represent you and assist you with the process.
Questions about property division in New York? Contact us today at (845) 203-2287 to set up a free initial consultation.