Poughkeepsie Divorce Lawyers
Experienced Attorneys for Divorce Cases in New York
Divorce does not have to weigh heavily on you with the right legal team on your side. The attorneys in Poughkeepsie at Klein & Sanchez can help. You can rest assured that we understand exactly how much is at risk.
There are few legal matters where there is as much as stake as in a divorce. It has been said that a divorce can be one of the most stressful experiences to endure.
Our Poughkeepsie lawyers can help you with important issues, such as:
Contact us for your free consultation.
Does New York Have Grounds for Divorce?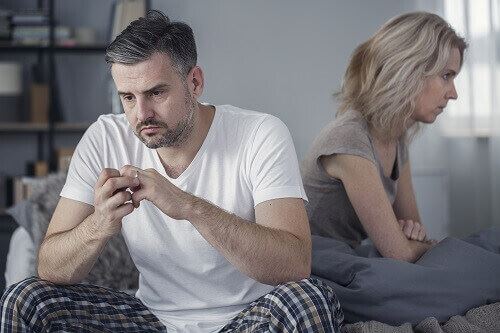 In our state, we do not specific that you must have grounds for divorce before you can file your case. The basic definition of "grounds for divorce," simply refers to the reason that the marriage has ended. You would only need to state that the marriage has broken down to the point where you and your spouse absolutely can no longer continue on as a married couple.
The only other requirement to file for divorce is that you or your spouse must have been New York State residents for two years. This residency requirement can also be fulfilled if you were living continuously in the state, your marriage took place in the state, and you have been living together as a couple. Or, you can fulfill the requirement if you were both residents on the same day your divorce was filed and the marriage's breakdown occurred while you were in the state.
How Can a Poughkeepsie Divorce Lawyer Help Me?
When the fundamental well-being of your family is weighing in the balance, you can't afford to take chances. Hiring one of our award-winning attorneys provides a team that has handled more than 2, 500 cases
Divorce is a stressful procedure, let us take that burden off your shoulders. It is highly recommended that you consult with an attorney that will strategically construct a plan that would work with your goals and best interests.
There are multiple reasons to hire an attorney. They can significantly help you handle your most complex of issues, such as:
Child support
Child custody
Asset division
Spousal support
They can also provide consistent and knowledgeable communication about your case
Personalized representation that focuses on your specific needs
Overwhelmed by paperwork and excess documents? An attorney can handle those too.
Our law firm intends to save you both time and money, call today for a consultation and let us do the fighting for you!
As lawyers in Poughkeepsie, NY, we understand that the dissolution of a marriage can be fraught with distressing emotions for a variety of reasons. That distress is compounded by financial concerns. In addition, when minor children are involved, their welfare becomes of primary importance.
Navigating Complex Divorce Issues
With so many interests to keep in mind, it's understandable that you may be feeling overwhelmed and need a strong advocate on your side who has a clear mind. Whether you are concerned about losing considerable assets or real property or want to ensure that your parental rights are protected, we are here for you.
With more than 80 years of combined experience, our Poughkeepsie lawyers have built a solid reputation for our integrity, skillful negotiation, and aggressive representation of our clients' interests.
Please call our lawyers in Poughkeepsie, NY today at (845) 203-2287 to set up a free consultation.