Poughkeepsie Child Custody Lawyer
Aggressively Protecting Your Parental Rights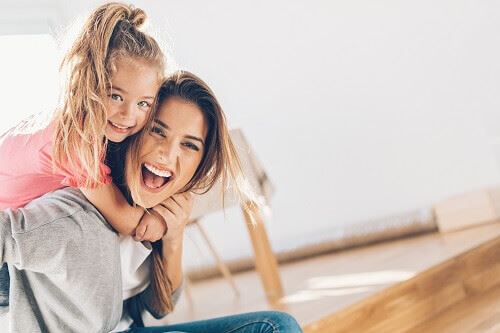 Child custody is often the most contentious issue in any divorce proceeding. Whether you are going through a contested or uncontested divorce, you and your spouse may have a hard time deciding on who will care for your children. Child custody is also a common issue between unmarried parents who both want to be part of their child's life.
With so much at stake in any child custody matter, it's vital to hire an experienced Poughkeepsie lawyer who is intimately familiar with the process. Our legal team at Klein & Sanchez are seasoned professionals who work tirelessly to bring about the best possible outcome. Contact us here.
Keeping Your Child's Best Interest in Mind
In most cases, both parents want what is best for their child. However, it isn't necessarily easy for them to agree on what that looks like. Ultimately, the decision of child custody and visitation arrangements will be left to a New York family court judge. However, we can work with you to come up with a proposed agreement which gives you the best chance for a desirable outcome.
A few examples of the factors a judge may consider include:
How much distance there is between each home
What the child's individual needs are
If the child has a preference
Types of Child Custody in New York
In New York, child custody takes on many forms. The various custody types can seem confusing, which is why having a Poughkeepsie child custody attorney to represent you is so important. Typically, the two types of custody which will be discussed are physical custody and legal custody. Physical custody has to do with where the child lives, while legal custody has to do with which parent can make legal decisions about the child's education, healthcare, etc.
Relocation After Divorce
It's not unusual for at least one spouse to decide to relocate after a divorce. If no children are involved, then either or both spouses are typically free to move without many complications. That changes when the divorced couple has children. When a primary custodial parent wants to move, unless their Judgment of Divorce provides the right for them to do so, they essentially have to gain the permission of the court and the agreement of their former spouse.
These situations are rarely solved quickly and easily. Although one parent may have primary custody, the other parent may still play a significant role in the child's life. This may mean that the non-custodial parent is willing to fight for their right to remain involved with their child. These cases are frequently decided by a family court judge, but only after an arduous battle. Obtaining legal counsel as soon as possible is imperative. Whether you want to move with your child or your former spouse is considering a relocation, contact Klein & Sanchez. These experienced child custody and attorneys are prepared to fight for your best interests and those of your family.
Additional Custody Factors
When judges are asked to decide whether or not it is appropriate for a former spouse to move out of the area with a minor child, they rely on the same "best interests" standard that they use during the initial custodial hearings. A number of outcomes are possible. Sometimes relocation will serve the child's best interests. This is especially true when the judge feels that the move will allow the custodial parent to create a more nurturing, healthy and supportive atmosphere. In these situations, the non-custodial parent may be granted visitation.
On the other hand, a change in custodial rights may be in order. It is not unheard of to make the non-custodial parent the primary parent. This allows the other parent to relocate for work or to be closer to family while allowing the child to remain in a familiar hometown with friends, family and the ability to stay in the same school.
Still other circumstances may necessitate the move of both parents. If the custodial parent can establish a reasonable and compelling reason for the move, the judge may recommend that a highly involved non-custodial parent make a parallel move. This makes it possible for the child's relationships with both parents to remain intact.
When it comes to questions of child custody and relocation, there are no one- size- fits- all answers. It's always preferable if these matters can be decided with a minimum of interference by the courts. However, that's not always a realistic possibility. Between extreme emotions, economic considerations and a variety of other factors it is not only desirable but also imperative to have the assistance of the courts.
The first essential step is to hire an experienced Poughkeepsie attorney. The practitioners at Klein & Sanchez are prepared to represent your interests whether you are planning to relocate with your child or your former spouse is considering such a move.
Contact a Poughkeepsie child custody lawyer from our firm at (845) 203-2287 to make an appointment for a free consultation. We are known for both our personal attention and responsiveness.