Grandparents' Rights Attorneys in Poughkeepsie
Discuss Your Case with a New York Family Lawyer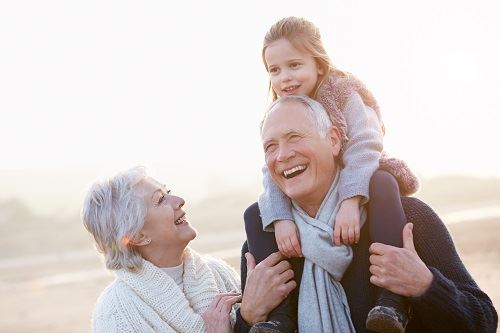 As a grandparent, you likely have a desire to have an ongoing relationship with your grandchildren and your children. Unfortunately, sometimes a divorce or other break within a family unit makes it difficult for children and their grandparents to remain connected. Fortunately, New York recognizes that grandparents have certain rights when it comes to maintaining a relationship with their grandchildren.
If you are a grandparent who has been denied access to your grandchild, Steven H. Klein & Associates may be able to help you. Our experienced Poughkeepsie family lawyers can inform you of your rights and can even help you fight for those rights in court.
Grandparents' Visitation Rights in New York
Grandparents in New York have the right to petition the court for visitation rights when:
One or both parents die
They have a significant relationship with their grandchild
The child's parents have interfered with their relationship with their grandchild
What Are Grandparents' Rights in NY?
Family court judges take requests for visitation by grandparents very seriously. However, they believe it is the right of the parents to ultimately decide who has a relationship with their children. This means that it may be difficult to obtain visitation rights if both of the child's parents are unwilling to allow such contact.
In order to get a judge to recognize the importance of your relationship with your grandchildren, you should retain the services of a Poughkeepsie grandparents' rights lawyer. We can work with you to establish enough evidence to suggest that such a relationship is in the child's best interests.
A few examples of how we can help you maintain or obtain grandparents' visitation rights include:
Illustrating the positive influence you have on the grandchild
Proving that you have an existing relationship with the grandchild
Showing that the relationship with the child is beneficial
Poughkeepsie Family Lawyers Representing Grandparents
In the case that you are seeking custody due to tragic circumstances, you will need to illustrate why custodial rights should be given to you. This may be as a result of an unforeseen death or due to a parent being deemed unfit. Whatever your unique circumstances, you will need sophisticated legal assistance and our Poughkeepsie family lawyers are here to assist you.
Contact our firm today at (845) 203-2287 to set up an appointment for a free case consultation.